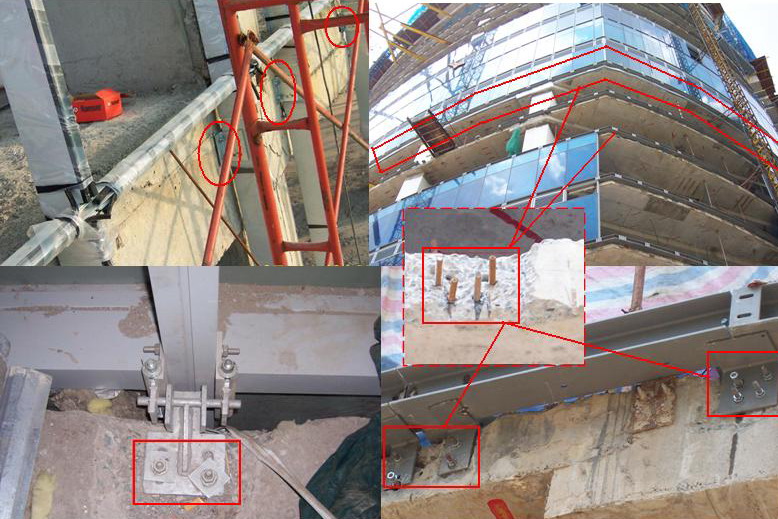 (click on the above picture to zoom in/out)
- As shown on picture beside, fixing the façade cladding aluminum and glass frame structures is very typical applications with contractor at high-rise building site.

- To finish the application safely in progress, they are always using anchor bolts like Wedge-B expansion bolt, Chemical Anchor-V or VMU-Plus chemical anchors for the special location on Hollow brick walls.

- All proucts are made in Germany by MKT.

>>> For technical support and further inquiry you may have, please contact us.